Finally I´m done in the new studio/ showroom. Now my fingers are itching and ready to create some new dresses! I will participate in a Party & wedding exhibition in Kalmar March 4th so I want to show some new exquisite gawns there.
Upcoming event! On Thursday March 8 I´ll invite you to a two hour mingel at E.MallaS,. showroom ( tell you more about it soon)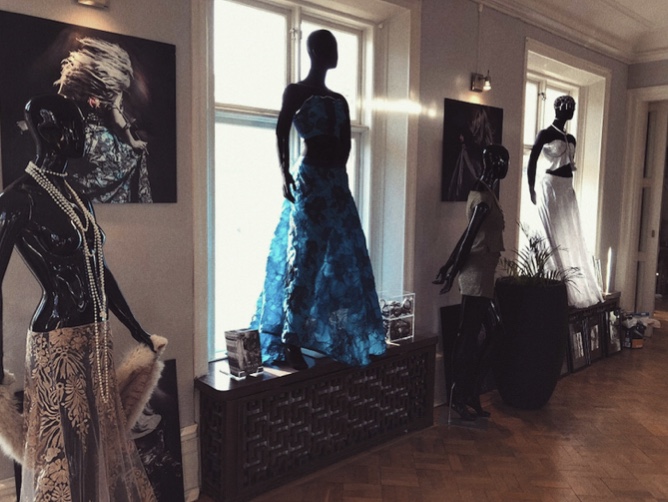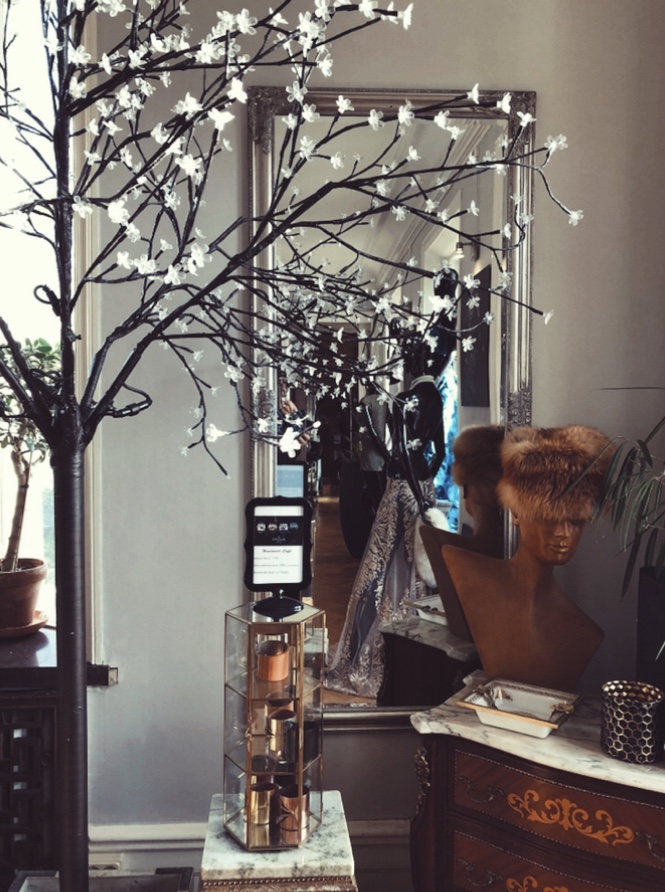 I´ve wanted to do paintings for a long time but never seem to find space in life to do so. Well, I finally made two paintings. I made a very dark print on canvas and used acrylics to paint highlights in white and gold, just aesthetic and simple.